About Northfork'd & Tracy Weiss
I'm Tracy Weiss and I've been NorthFork'd. I'm city girl with country dreams living the life and exploring the food, wine, and style of the North Fork of Long Island. I've seen some cool stuff. And I'll tell you about it.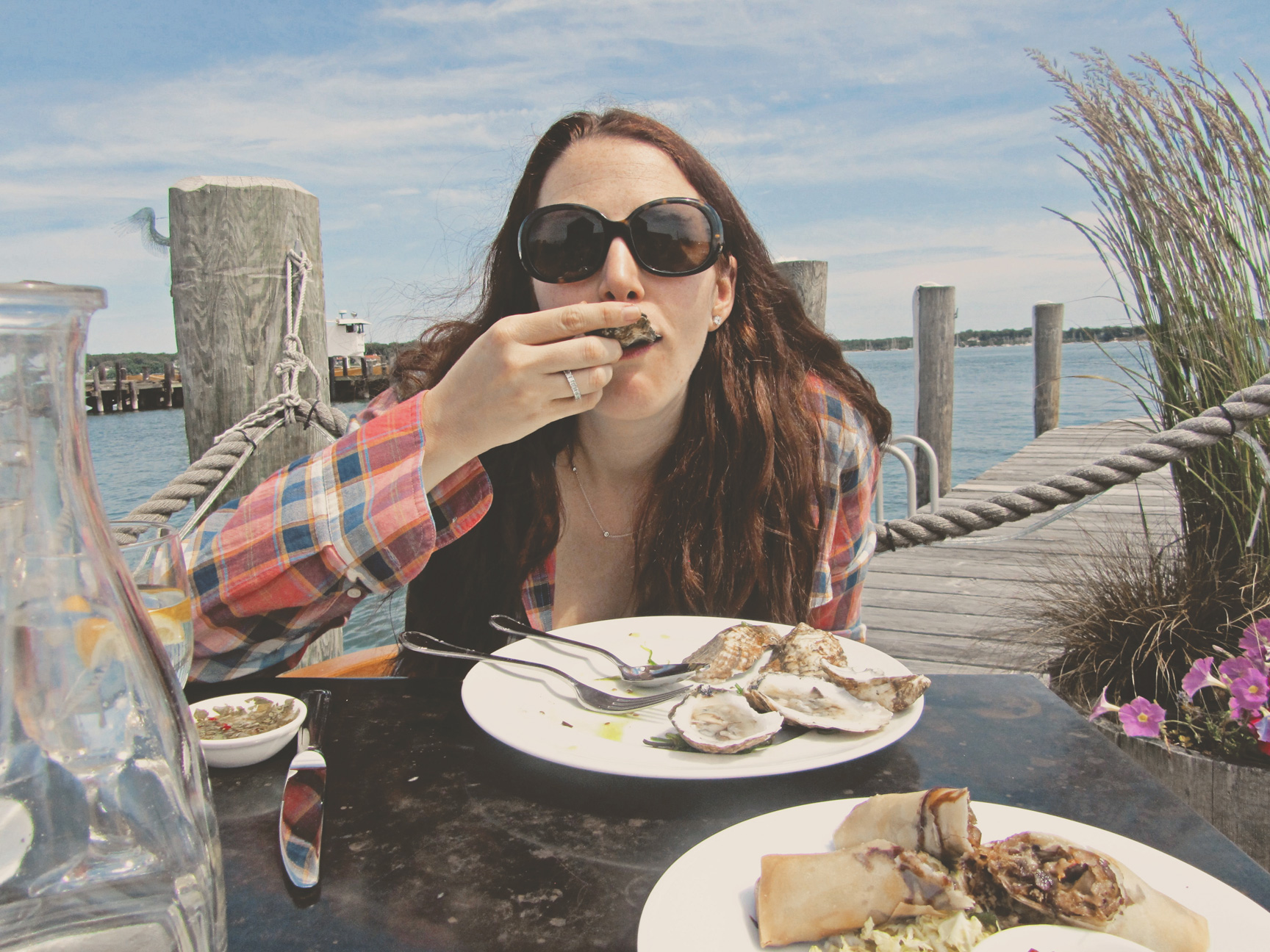 How do any of us non-natives find our way to the North Fork of Long Island?
It's 90 miles. It's not hard to get too. You drive in a straight line down the LIE until it ends. Impossible to get lost with or without a GPS.
But how do you really FIND the North Fork?
2009: The first time, I visited the Nofo like so many other twenty something day-trippers…. On a drunk bus. The experience of being forced to taste wine with a big ass group at wineries I was TOLD to visit didn't feel right. But no matter, I was smitten with the region.
The beauty of the farmlands.
The proximity to the open water. (A must for any water sign.)
The killer food quite literally grown down the road.
It all made sense to me. After all, I'm Food Obsessed Expatriated Midwesterner (14 years and counting) whose phone often autocorrects 'Space' into 'Soave.'  But after comparing Suffolk County to all the things I missed about Northern Michigan, I went back to my life. I looked for more Grown on Long Island signs at Farmer's Markets and smiled when North Fork wine was included in wine programs at city restaurants.  Maybe I could rent a cottage out east someday.
And then back story, back story, back story happened. The deal behind my transformation from bitchy career gal shoved into Theory pants wearing too much makeup to the natural lovable town wino, can be found HERE.
Needing to see something new, I joined the legions of likeminded people who are looking to change or supplement their city life. I ended up living part time plus on the East End. I marveled at the "Green Acres-ness" of it all and set about checking out the area.
During one of my culinary quests, it all clicked. Sitting on the beach near Orient Point shoving a sandwich in my face, I stared at the rolling waves and noticed how much fresher everything tasted, all cliché like. The sun sparked over the water, the air smelled clean and cold and how I think Chablis tastes and birds flew overhead in erratic patterns all while managing not to shit on my ponytail.
And in that moment, I was North Fork'd.
I get crazy excited talking about New York State cheeses and how to cook local fish without poisoning your guests. Red wine, white wine: I've been known to drink a glass or six and I know where to find your new favorite bottle. Even though I think planting crops means repotting impatiens and I'm generally a flailing mess, I love to throw myself out of the comfort zone and try rural-type outdoorsy things. Forget untouchable interiors and fussy fashion, I'm on the look out for lifestyle pieces that scream Coastal Living.
This website is a place to read about all of that as well as browse a ever growing directory of places to eat, drink, explore and stay while you're here. I'll even throw in North Fork in NYC tidbits I come across in Manhattan so y'all can get a little bit the East End in the Big Apple.
You too can be North Fork'd.
And I can help you find your way here for a day, a weekend or forever.
But you cannot stay at my house forever and ever. Unless you do your own sheets.
Laundry blows.