Northfork'd

Places To Eat
Posted: July 10th, 2014
Blue Canoe Oyster Bar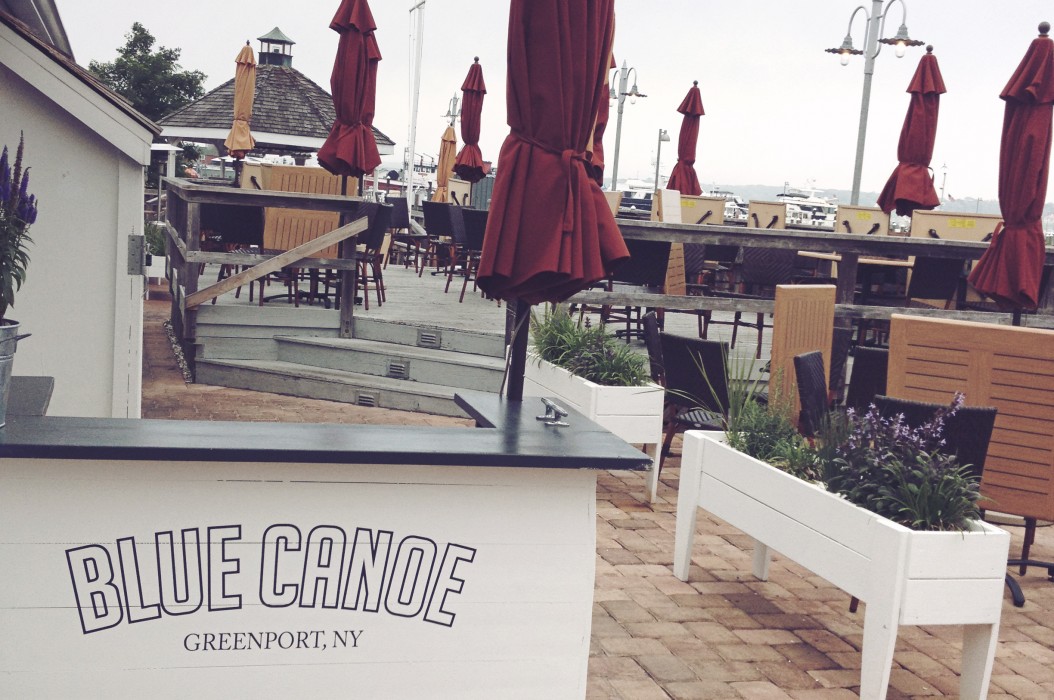 Blue Canoe is owned by the same folks as the über popular Vine Street Cafe, but there's nay a hint of the attention to detail and fantastic service you get at the Shelter Island restaurant.
Instead, you get waitstaff who act like they're doing you a major favor by bringing over a watered down vodka lemonade. Sometimes they explain to you why they hate their jobs. (We've all been there! Well, I have anyway.) And people say it's hard to swallow the lack of shits they give when you're paying $32 dollars for Lobster Mac and Cheese.
But Listen! It's kind of your fault for ordering a $32 Lobster Mac and Cheese. Can't you slum it with a Po' Boy like the rest of it? Is fried seafood too low rent  for your seafood sensibilities?
Ok. I'm sorry, that was so rude. Seriously though, can you try and pretend this drama is charming like Chicago superstar Ed Debevic's? We need you to like the Blue Canoe. We need it to stay in business for four reasons:
1. There aren't very many places actually ON the water. Not In Greenport or up and down the peninsula for that matter.
2. A dearth of (good) asian inspired dishes in restaurants on the North Fork and if you're like me, you take a certain measure of abuse for a spoonful of umami flavors. Firecracker shrimp, Korean style ribs and shishito peppers. Keep it hot to cool your temper. You'll love the flavors so much, you'll forget you waiting an hour for them.
3.  Raw Oysters are pretty hard to mess up and did I mention the patio is RIGHT ON THE WATER?
4. The cocktails are far better then what you'd get at Claudio's Barge situation.
SO that's that. Grab your large group for dinner and get ready to empty your wallet and camp out at Blue Canoe for the evening.
If you're confused if I like this place or not, it's ok. I am too. But I keep going back so there's got to be more than Sriracha bringing me in. I think that the menu has something for everyone and can be a quality evening if you seriously don't have anywhere to be before Tuesday and you can nicely ask for the meal you ordered when it doesn't show up. Also, one time my buddy got an extra piece of turkey in his oyster po'boy which was super exciting because they don't even have turkey deli meat on the menu. BONUS!
Map & Location
104 3rd Street, Greenport, New York 11944 - 631.477.6888
http://bluecanoeoysterbar.com
Comments