Posted: December 3rd, 2015
Flour, Flour Everywhere and Not a Drop To Drink…..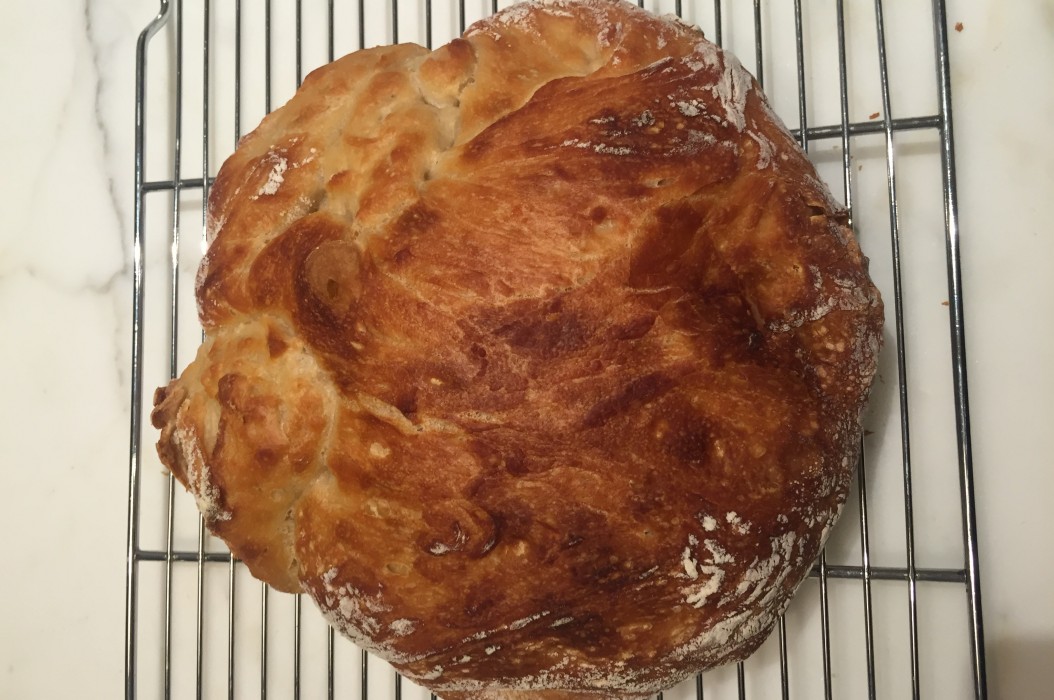 I am NOT a baker, you guys. Anything that needs exact measurements *should* be a comfort to someone like me who likes to be in control of….well, everything. But I've never took to it. I like the chemistry of cooking when it's all about how a braise liquid effects meat muscle or like..how roasting potatoes from the outside in makes them a perfect conduit for butter. The whole "power + Yeast + time + heat" gives you carbs thing never really excited me.
But I had pumpkin puree that I had to use or lose (this is what happens when you purchase a SECOND cheese pumpkin from Harbes just in case you screw up your Thanksgiving Stuffed Pumpkin) and decided to make chili with the ingredients in my fridge. (I really love cleaning out all the perishables before traveling.) Doesn't it look kind of arty before I prepped? Turkey meat, not pictures.
It seemed kind of sad to serve just a fabulous chili with stale crackers from a sad wine and cheese party (for one. That I ate a wheel of brie by myself…mostly with a fork). And I stalked this girl's Facebook enough to know there was a No Knead Bread recipe from Jim Lahey in the New York Times.
So I tried it. And it's FUCKING BEAUTIFUL. See?
Except there is now FLOUR EVERYWHERE. On my phone. In my hair. It looks like Colombian Drug Lords powered my entire house.
The only bummer part is that i'm dry this week trying to amp up for wine tasting in Argentina. (Cry for me.) Which means I'm cleaning the doughy film flour leaves all over the place without alcohol. Win some. Lose some.
If you want to make your own mess, here's the recipe:
(that clearly I did not write — Sullivan Street Bakery's Jim Lahey for the NYT:
INGREDIENTS
3 cups all-purpose or bread flour, more for dusting
¼ teaspoon instant yeast
1 ¼ teaspoons salt
 Cornmeal or wheat bran as needed
PREPARATION
In a large bowl combine flour, yeast and salt. Add 1 5/8 cups water, and stir until blended; dough will be shaggy and sticky. Cover bowl with plastic wrap. Let dough rest at least 12 hours, preferably about 18, at warm room temperature, about 70 degrees.
Dough is ready when its surface is dotted with bubbles. Lightly flour a work surface and place dough on it; sprinkle it with a little more flour and fold it over on itself once or twice. Cover loosely with plastic wrap and let rest about 15 minutes.
Using just enough flour to keep dough from sticking to work surface or to your fingers, gently and quickly shape dough into a ball. Generously coat a cotton towel (not terry cloth) with flour, wheat bran or cornmeal; put dough seam side down on towel and dust with more flour, bran or cornmeal. Cover with another cotton towel and let rise for about 2 hours. When it is ready, dough will be more than double in size and will not readily spring back when poked with a finger.
At least a half-hour before dough is ready, heat oven to 450 degrees. Put a 6- to 8-quart heavy covered pot (cast iron, enamel, Pyrex or ceramic) in oven as it heats. When dough is ready, carefully remove pot from oven. Slide your hand under towel and turn dough over into pot, seam side up; it may look like a mess, but that is O.K. Shake pan once or twice if dough is unevenly distributed; it will straighten out as it bakes. Cover with lid and bake 30 minutes, then remove lid and bake another 15 to 30 minutes, until loaf is beautifully browned. Cool on a rack.
Comments