Posted: November 4th, 2015
Hurricane Sandy: Three Years Later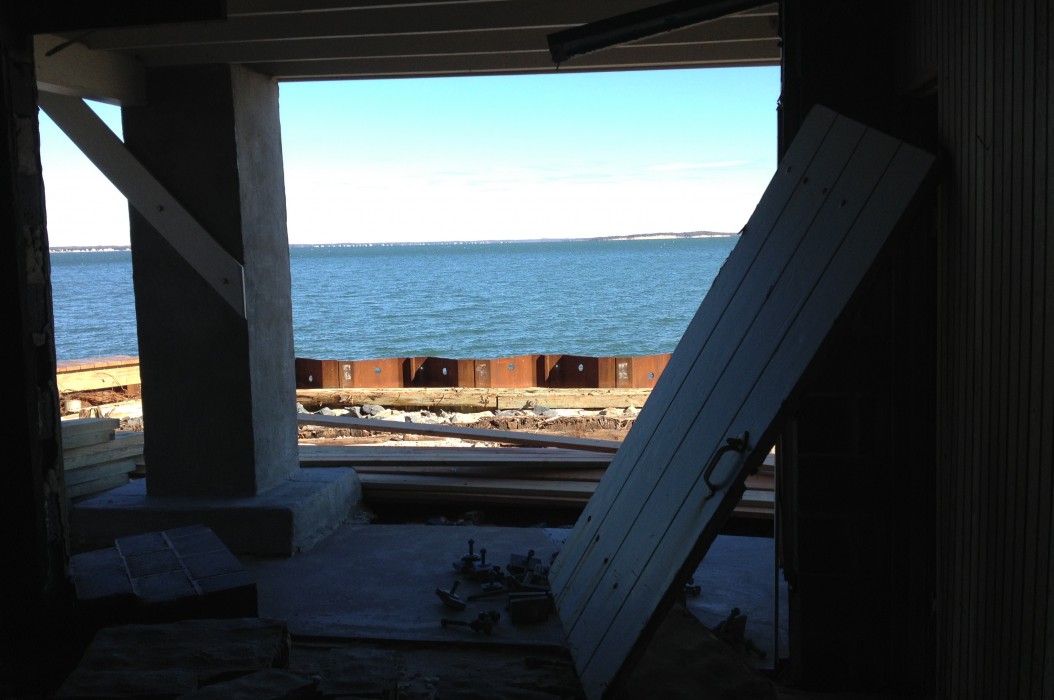 It's crazy insane to think it's been three years since we loaded up on shitty gas station snacks (the Mobile and 7-11 were out of actual gas) and made our way to Cutchogue to access the damage from Hurricane Sandy.
Without power in Manhattan and still waiting for a LIPA miracle on the North Fork, it seemed like a no brainer to get out to the house and just stare at the generator we had purchased, but not yet installed.
Geniuses.
A real 'Green Acres' moment for us city rats.
And we were fortunate. We didn't lose our home. We didn't have to level it or wait for FEMA to fulfill promises as we prayed under a pile of paperwork. The first look of our bulkhead (constructed completed just 10 days before the Storm) made us feel like the luckiest people in the world. But the first few glances were shocking, even when we knew it could be rebuilt. We were new to coastal living and only two years on the Fork.
Its a violation in a way that you have no control over. Being at the mercy of nature is a humbling (and scary) thing.
Mother Nature can be a giant B. She's a beauty when she wants to be….but can go the FULL ON HULK.
Comments